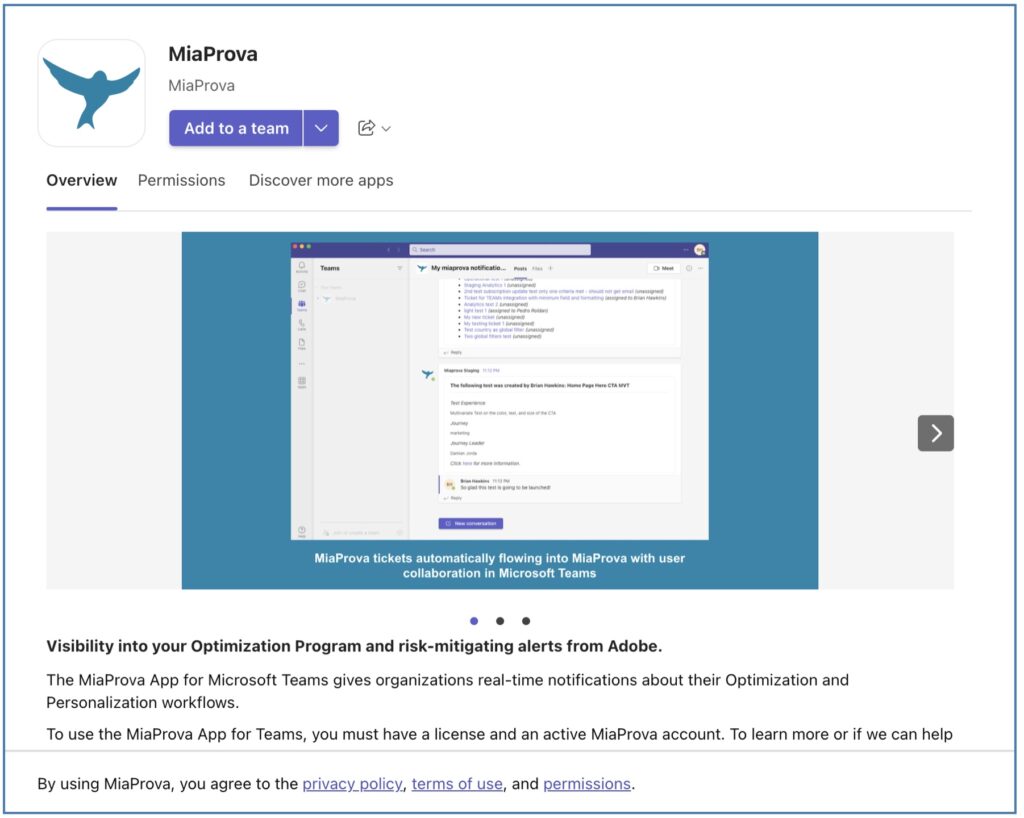 This video demonstrates integrating your Microsoft Teams account with your MiaProva account and what the integration provides.
MiaProva provides risk-mitigating monitoring and alerting services based on all Live Activities in Adobe Target. This service has been extended to Microsoft Teams so that organizations are made aware of any potential issues regarding the performance of an Activity – based on defined Journeys in MiaProva and with data collected from Adobe Target and Adobe Analytics.
MiaProva has also extended our Program Workflow Notifications into Microsoft Teams. This allows visibility into the events within the MiaProva workflow or via our integrations with JIRA and Adobe Workfront.