If only I have a dollar for every email, call, text from business stakeholders to ask 'how's my test doing?'!
The new MiaProva/Slack integration serves as your new 'Alexa' or 'Siri' (but no, we don't listen in your conversation!). Simply ask in the MiaProva Channel inside your company's Slack account to provide you with a real time test report. You can also submit any test ideas to your testing team, or check on test development status.
Get live test reports from Slack:
On the MiaProva Slack Channel, simply type /mia and click the prompt /mia-1-report. This will provide you with a full list of test ID and names that are currently live.
To get information on any specific test, simply add test name or Adobe Target's campaign ID after the command (e.g. /mia-1-report 240503).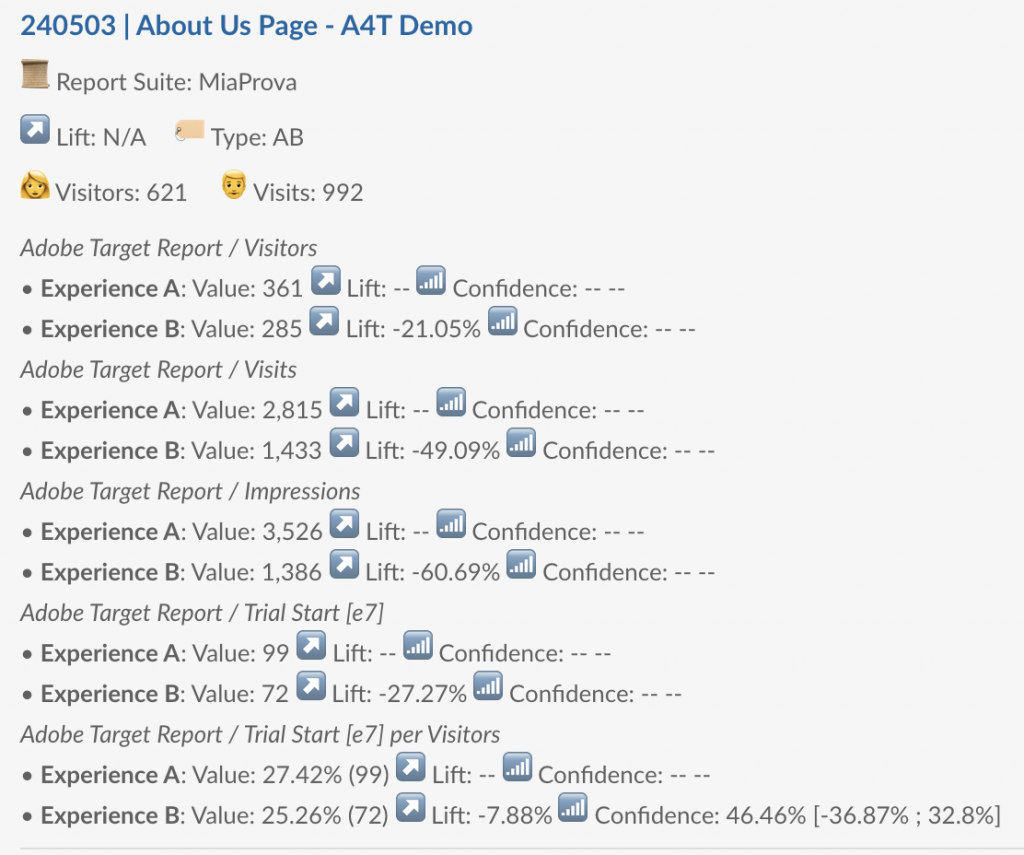 ---
Anyone in your company can submit their test ideas, and everyone can vote on it in Slack
On the MiaProva Slack Channel, simply type /mia and click the prompt /mia-new-idea, then start to type your test idea.

Once the idea is submitted, it'll show up in the Slack channel automatically, where anyone can 'like' the idea. It also provides the link for users to go into MiaProva to vote on level of effort and estimated return for quick prioritization!

Check test ticket status
You can ask the MiaProva Slack channel to show you status of all submitted tickets, or any single one to see if it's being prioritized, already under development, or launched. In addition, you can also ask for the details of an individual ticket to see what the test is all about!
List of tests under development now: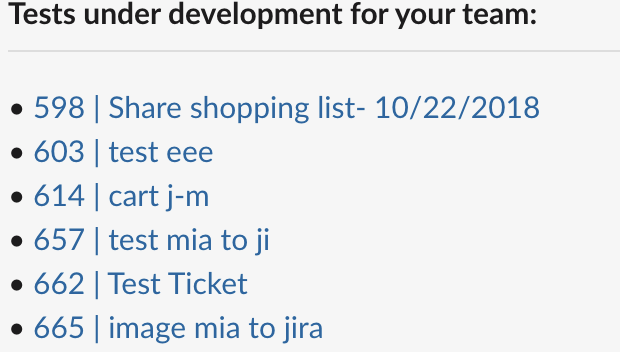 see ticket details directly in Slack: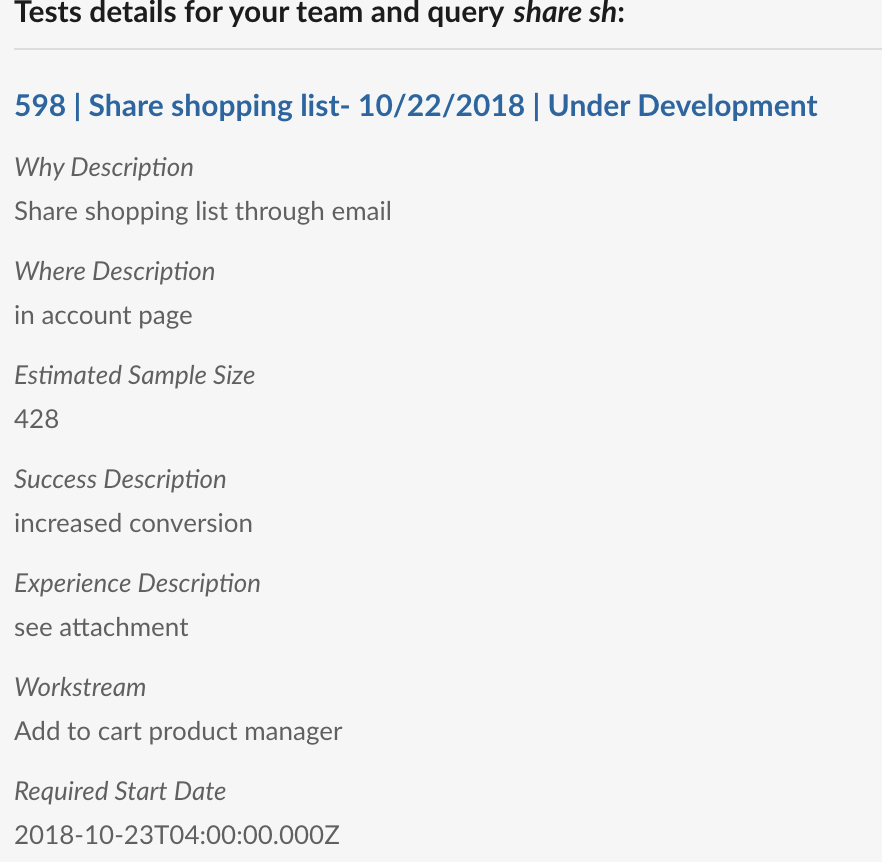 With this integration, your business stakeholders will NOT need to be extensively trained in using Adobe Analytics/Target, nor MiaProva – they just need to remember '/mia' as key words to start asking key questions to get tests update inside Slack!
*Please note that users do need to have an miaprova account to see these protected information in slack.