Like you, we love data…
As we are closing out the year here at MiaProva, we took a step back to examine some numbers and trends over the last year. Like you, we love data and thought we should share just a few of the interesting tidbits here.
MiaProva Application
22,988 Adobe Target Activities are being managed within MiaProva. This is significant because that means that 22,988 tests or Adobe Target Activities can be automatically included into their Program Overview dashboard for real time visibility into key organizational metrics. These Activities are also actively monitored and are ready for consumption into an organizations easily consumable Knowledge base.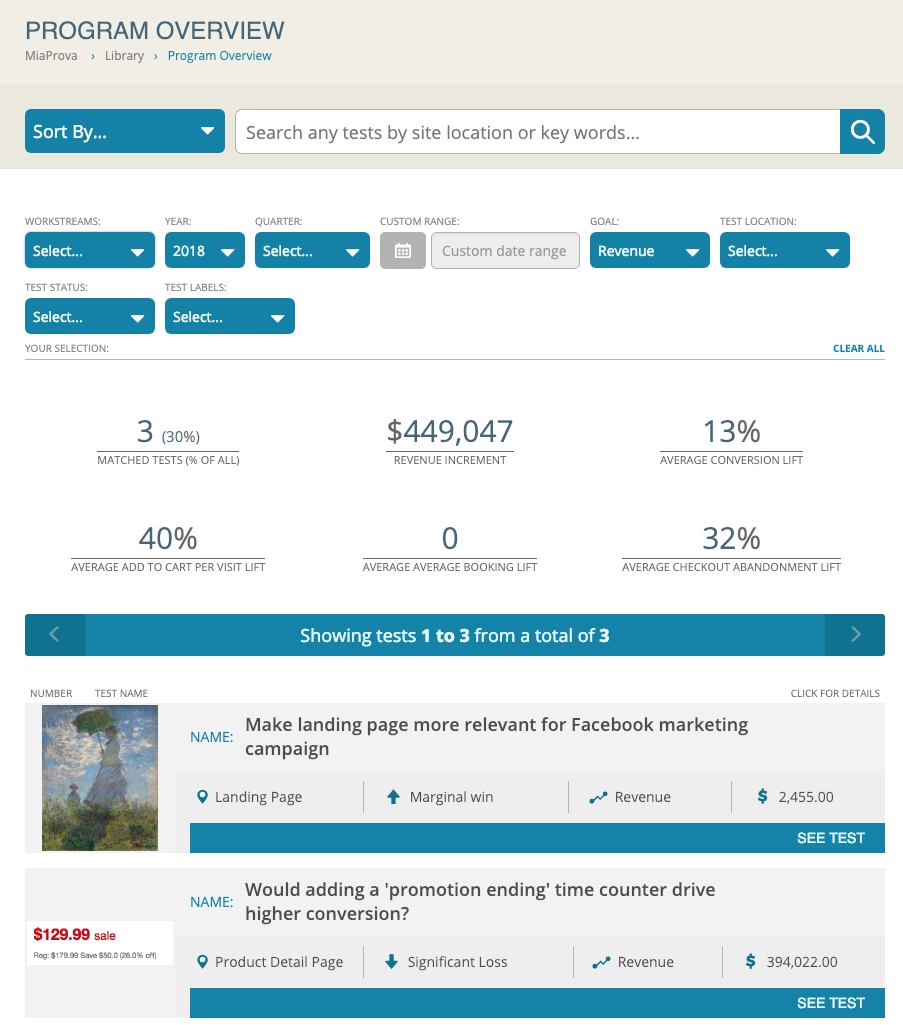 22,988 tests is a HUGE number and we are quite proud of it. This wouldn't be possible without the automation we've created by taping into Adobe I/O. Here is a breakdown of the Activities by type:
A/B Activities: 15,916
XT or Experience Targeted Activities: 6,920
ABT or Automated personalization, Auto-Allocate, Recommendations, MVT, etc…: 152
MiaProva works seamlessly with any test or Activity type used in Adobe Target. It is going to be interesting to see if the ratio of advanced test types like Automated Personalization or Auto-Allocate changes in the months and year ahead. We expect it to considerably and our Chrome Extension should help facilitate that a bit.
MiaProva Chrome Extension
We launched our free Chrome Extension (CE) for all Adobe Target users back in September and the adoption and use has been great. It has been used 252,090 times since the launch up until today, 12/31/2018.
Activities
One of the key components of our CE is visibility into Adobe Target Activities and the interaction of those Activities with one another. In the image below, we can see that on this page (our home page), we have 4 active Activities that we are in at this location and as a Visitor, we are associated with another Activity in a different location.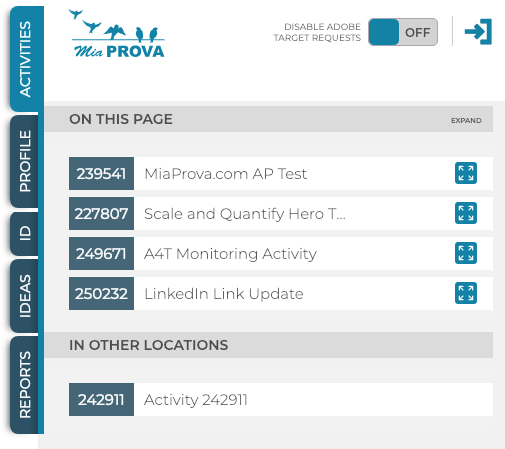 Having 4 tests running on the same page is definitely not ideal for many reasons including attribution reporting and code conflict. Many organizations run into this challenge especially with more democratized programs and that is why we included this as the primary tab of our CE.
Below is a breakdown of the number of Adobe Target Activities by page over the last three months. As you can see, while the majority of tests per page is one, there are a significant number of test locations with many more than one running. Two test locations were found to have a whopping 15 Activities running!!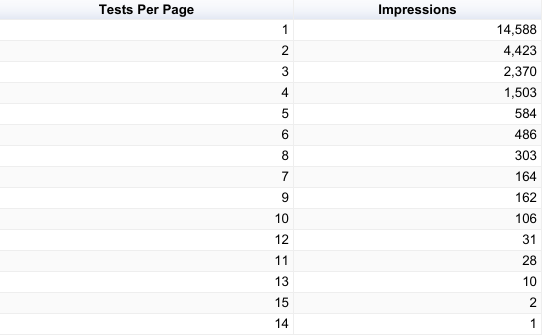 Profiles
Adobe Target profiles are arguably the most powerful component to the Adobe Target platform. We wanted organizations to have visibility into what profile attributes were and what values were associated with their Adobe Target Visitor ID (mbox PCID).
The image below represents the profile attributes associated to my Adobe Target ID. Adobe Target users can use this on their site to familiarize what is associated with them, they can edit values, and then can even add new values. Pretty powerful for many reasons but especially helpful for debugging.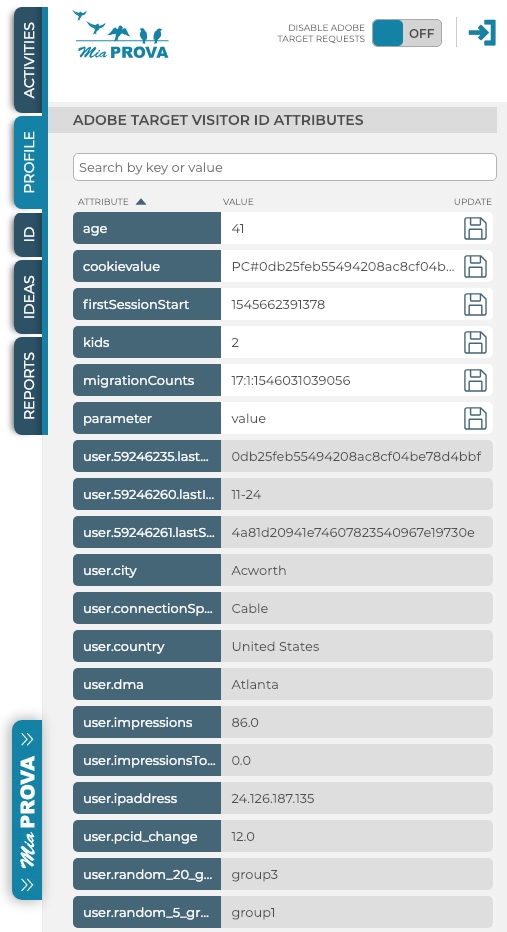 While it is not a true representation of how sophisticated a testing program is, the number of profile values does highlight an organizations familiarity with this component of Adobe Target.
Over the last three months, we have found the number of profile attributes varies considerably. The average number of profile attributes was 62.43. The most common number was 14 and the highest number of profile attributes seen was 323!
2019
There is a lot to look forward to in 2019. Optimization and Test Management solutions have proven to be an essential part of any organizations testing program. We are quite proud of our ability to help our clients this year: realize the impact they are making into organizational metrics, incorporate efficiencies and visibility around the entire testing process, and see that not a single test goes to waste with our automatic knowledge base construction.
We are full steam ahead on this mission and wish you all a happy and optimized 2019!