Adobe Webinar
Earlier this month, Brian Hawkins joined Adobe Target on Adobe's Optimization Thursday's Webinar series. The webinar was widely attended and the feedback was quite positive and we are excited to share the webinar here.

The webinar is broken into two parts. The first is a series of strategic recommendations on things that you can do with your Adobe Target account to get considerably more value out of your tests and allow you to do more advanced testing.

The second part covers a series of organizational recommendations that will allow your organization to scale testing effectively and optimize the input and output of tests. MiaProva is leveraged as an example to highlight these opportunities.


MiaProva - The Technology
MiaProva is the industry-first Optimization Management Platform that facilitates value based testing, advocates innovation through testing, and provides ground breaking new technology to assure tests' operational scalability and excellence using custom alerts and notifications. MiaProva offers several patent-pending technologies to assure your testing program's operational efficiency:
Most testing solutions are client side and delivered to live site not through a centralized IT release management process, which might cause customer experience disruption when server side code changes. MiaProva automatically monitors and alerts you when tests might have caused issue for your business.

We provide easy and unique ways to show and tell how much value testing program has generated over specific time frames or by specific team or initiatives. With MiaProva, you can confidently answer the questions around 'value of testing' by one click.

---

Automation is a key principle when we build MiaProva - by leveraging testing tools' API, we significantly reduced the manual work needed for reporting and sharing for testing outcomes.

We provide easy tools to crowd sourcing innovative ideas & celebrate testing wins to assure a healthy and vibrant testing culture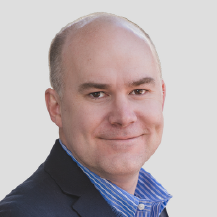 FOUNDER BIO
Brian Hawkins
---

Sr. Partner, Anaytics Demystified
---
Founder Brian Hawkins was an early member of Offermatica, which was acquired by Omniture and then by Adobe Test&Target, now part of the Adobe Target solution. Since 2006, Brian has been providing extensive client support as a Senior Solutions Consultant. During these years, he architected solutions across many platforms to drive tremendous value and opportunity for clients through optimization programs. Since 2011, Brian served in an industry renowned consulting role as the Sr. Partner at Analytics Demystified, working with hundreds of organizations to implement testing technologies and promote organizational best practices.

Brian is the co-author of the book, Adobe Target: Classroom in a Book and has authored several widely read white papers about testing and optimization.